Celebrity Babies and Kids - Moms & Babies - People.com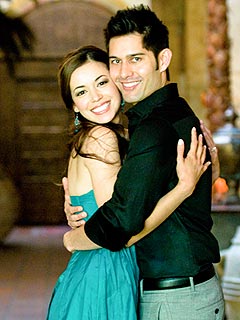 Veronica Puleo
Teresa Castillo is closing out the year on a high note: she's pregnant!
The General Hospital star and her husband Shane Aaron are expecting their first child — a girl! — on May 24, Castillo confirms to PEOPLE exclusively.
"It feels wonderful. This is the most joyous time of my life," the mom-to-be tells PEOPLE. "It feels great to finally be able to share it with the world."
Castillo, 30, admits she didn't need words to share the special news with her husband — she just let her squeals do all the talking.
"He knew I was taking a test and realized the outcome when he heard my screams from the bathroom," she jokes.
View original post 61 more words